Koster's VAP I® 2000 is a surface applied, one-coat, moisture vapor control system consisting of a unique combination of epoxy resins and other compounds formulated to prevent floor covering failures on concrete slabs with elevated levels of moisture.
Koster has a full range of injection resins for remediation of leaking concrete foundation walls and expansion joints, below grade curtain injection and area injection. Koster also has a full range of waterproofing products that can be used in conjunction with the injection resins for a single source warranty.

About Koster
KOSTER American Corporation specializes in one-coat moisture vapor control systems, positive and negative side waterproofing, curtain injection and restoration products. Koster's wide product range includes well-engineered, patented waterproofing products and systems for every possible problem with pressurized and non-pressurized water, including a full system approach to waterproofing existing structures from the interior when access to the exterior wall is not possible. Koster has an excellent technical team that can provide on-site support and they have a reputation for customer service that is based on the KOSTER philosophy of customer priority and service.
PRODUCTS
Awards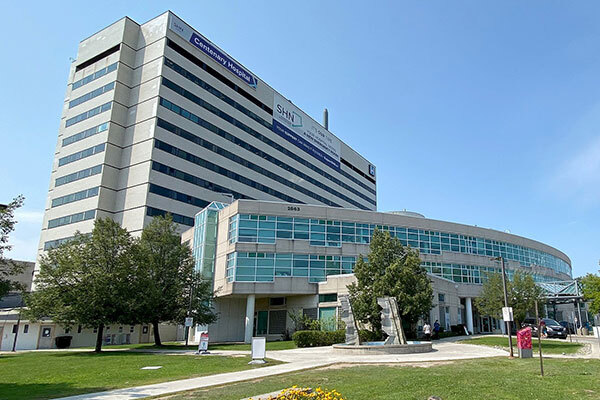 2021 SWA Trillium Award Finalist
Centenary Health Centre
The Shoniker tunnel is a pedestrian tunnel that connects the Rouge Valley Centenary Hospital and Shoniker Clinic beneath Neilson Road. The project aimed to repair the failed expansion joints within the tunnel, repair leaking cracks as well as concrete surfaces. This involved excavating the tunnel and installing new waterproofing on the tunnel walls and roof slab.
Read More
The work needed to be completed during the winter months, which required heat and hoarding for the waterproofing application, as well as phased closures of the road and the Hospital Emergency Entrance which was very problematic. Vector Corrosion Technologies, RJC Engineers, and Koster proposed an alternative solution; the repair strategy was to complete a curtain wall area injection method using a water based elastic acrylic gel waterproofing system (Koster G4) with all repairs to the entire tunnel structure undertaken completely from the interior.
This innovative design solution saved the client several hundreds of thousands of dollars and avoided the significant site and environmental disruption that would have been caused by the original proposed excavation scope.

Allied Professional / Consultant: RJC Engineers
Contractor: Vector Corrosion Technologies Ltd.
Manufacturer: Koster Waterproofing Systems c/o DRE Industries
Project Profiles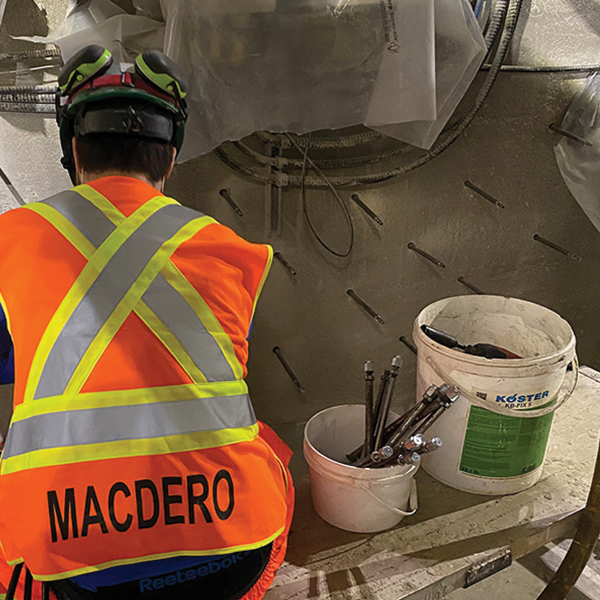 Kirkland Gold Mine
There was widespread water ingress through cracks, joints and corners in the foundation walls of the mine's shaft. The repairs had to be completed without disrupting the mining operations or moving/damaging the many electrical/mechanical fixtures on the walls. The Macdero Injection Services team was able to complete the waterproofing of the entire building, ensuring the structure and everything inside are protected from water ingress.

Contractor: Macdero Construction
Consultant: Read Jones Christofferson Ltd.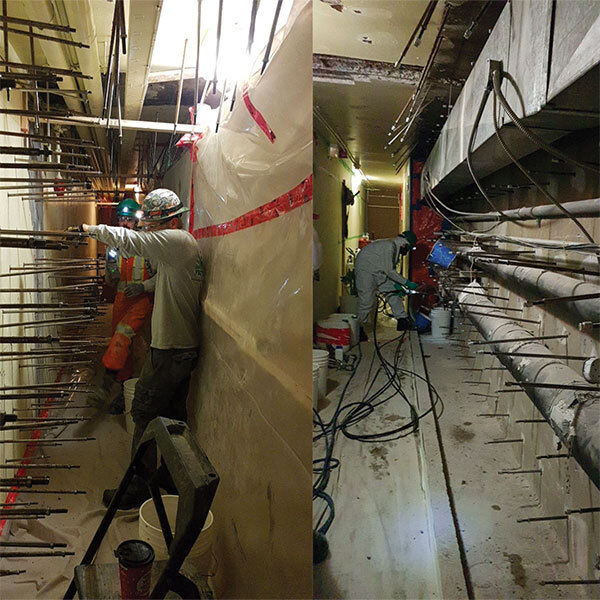 Shoniker Tunnel
Shoniker Tunnel project using Koster G4 curtain injection to repair leaking expansion joints and failed waterproofing on the tunnel walls and roof slab.

Contractor: Vector Corrosion Technologies
Consultant: RJC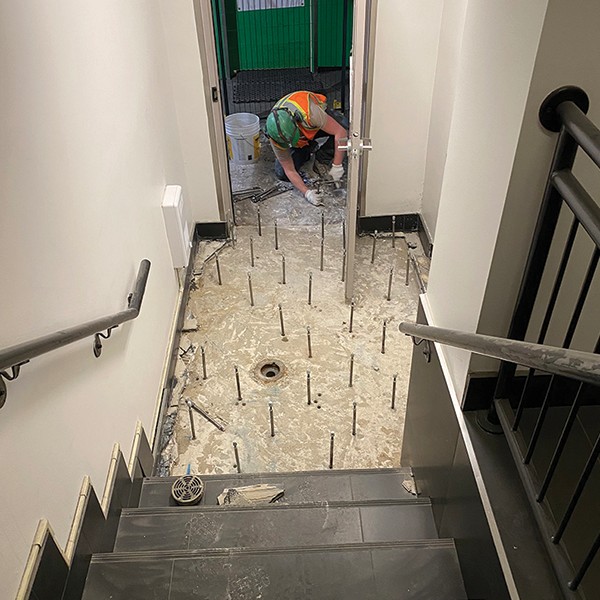 Harbour Square
The building is located several hundred meters from Lake Ontario. Every spring when the lake levels begin to rise, the building would experience water ingress from under the slab and adjacent foundation walls. Koster Gel G4, Koster Gel S4 and Koster NB Grey were all applied and stopped all water ingress, sealing the 3 floor below grade elevator shaft from the top.
Contractor: Macdero Construction
Consultant: WSP Toronto
University of Toronto
University of Toronto (Mississauga Campus) elevator pit leak repair project where, when Macdero Construction (Ontario) Ltd. Injection Services arrived on site, the bottom of the pit was filled with 4 inches of water. The GC informed them that the water ingress was constant and drains/pumps could not keep up. Koster Gel S4 was successfully placed, stopping all water ingress.
Contractor: Macdero Construction
Consultant: RJC
GC: Quality Allied Elevator


Get In Touch
Interested in Moisture Mitigation, Waterproofing, Below Grade Curtain Injection and Crack Repair Systems?
DRE Industries Inc.
416-233-1603