About DRE Industries Inc.
DRE Industries Inc. was founded in 1983, as a supplier of high-quality water repellents and below grade waterproofing membranes.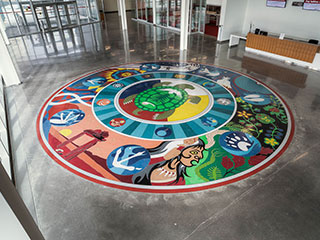 Specializing in Divisions 3, 7, and 9, DRE offers a full range of products for both new construction and restoration projects including: below-grade waterproofing, clear penetrating sealers, anti-graffiti coatings, corrosion inhibitors, expansion joints, urethane traffic membranes, epoxy flooring, epoxy terrazzo, underslab vapour barriers and curtain injection.
DRE represents Protectosil Chem-Trete Silane Sealers, CETCO Waterproofing Products, Willseal Expansion Joints, Koster Waterproofing and Curtain Injection Systems, Stego Wrap Underslab Vapour Barrier and Domus Terrazzo Supply, the only "one-stop" Terrazzo supplier in Canada providing epoxy resin, aggregates, divider strips and equipment.
DRE offers technical support at all stages of project design and construction including specifications, system review, pre-construction meetings, installation, and warranty registration.
Learn more about DRE Industries Inc.:
About The Owner
Marla Cosburn is President of DRE Industries Inc., a manufacturer, distributor and manufactures' representative of waterproofing products.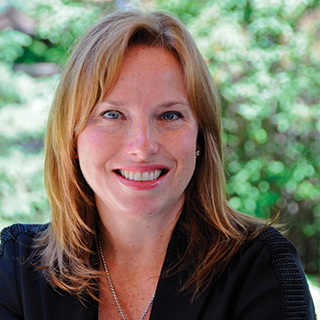 After attending McMaster University, Marla earned a Post-Graduate Management Marketing Diploma at Humber College. She was among the first to receive the Certified Technical Representative (CTR) designation in Ontario. Marla began working for DRE in 1993, and eventually took over the company in 1999.
DRE started as a family business: Marla's mother, Elva Edgar, was one of the founding partners. In 1983, when a colleague visited the World of Concrete and found a unique and interesting product called Chem-Trete, he became the Canadian distributor and began the company. A year and a half later, Doug Edgar, Marla's father, was looking for a new opportunity after a long and successful career in retail management. After working several months promoting and selling the impressive product, he bought the business. DRE still works with Chem-Trete today - 38 years later and several of the early contractors DRE worked with continue to be customers.
Passionate about providing excellent service to her clients and customers, Marla loves working on projects from the earliest design stages through to installation and beyond.
Marla's many accomplishments include being the first female president of both the American Concrete Institute (ACI) Ontario Chapter, and the Sealant and Waterproofing Association, for whom she still sits on the Board of Directors. She has also served on the executive committee of the CSC Toronto Chapter and various committees at the Toronto Construction Association including, the Membership Committee, the Entertainment Committee and the Young Construction Executives Club (now YCL).
Read a Q&A with DRE's Marla Cosburn, part of Faulhaber Communications #FeelingInspired series